Water to Waste are a team of West Auckland plumbers, drain layers & gas fitters with the knowledge, experience & team to deal with any plumbing jobs. Whether it's simple water filter replacements, full renovations, bespoke items to full new builds we can take care of it. 
A true family business with a family team and family values. Brothers Scot & Royce have been plumbing since lead pipes stopped being used. Starting as apprentices for well known West Auckland companies before Scot made the leap to go it alone (so to speak) 13 years ago, & Water to Waste was born. Water to Waste has grown into a major West Auckland plumbing company & so has the family team, adding , Luke (brother) & nephew Blake. Scot & Royce have also grown a number of trade assistants (apprentices) who are now qualified & have assistants of their own, so keeping the Water to Waste family growing. 
Founder & Operations Manager, skilled slinger of both pipes and pies equally. A fan of speedway & the Chiefs rugby team, as he was born in Hamilton & grew up in Rotorua. Scot also has a huge range of knowledge in many areas outside of plumbing which is ideal for clients and helping them understand the full aspect of their projects.
Co-Owner, Plumbing Manager, Certifying Plumber extraordinaire and rugby-loving Blues supporter (which means he's mostly disappointed). Royce has been with Water to Waste for 10 years & currently runs the bulk housing division while developing trade assistants.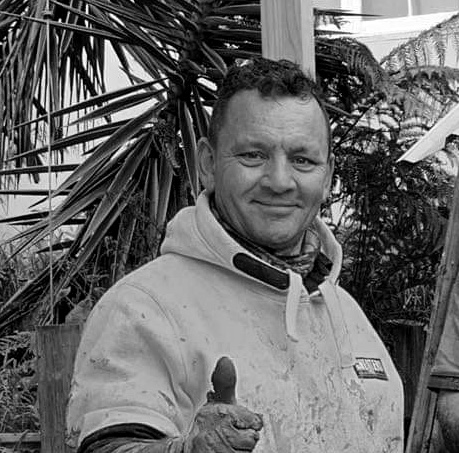 Drainage manager. Certifying Drain layer with septic & water tank experience. Also general earthworks ability, mechanic & lover of Russian…bikes. For fun Graeme has a house bus & a massive Kenworth truck restoration project.
Gas fitting manager, Certifying Plumber & pretty good builder as well. When not working Rory is a new dad & works on 'the list' at home. Handy with both pipe wrench & hammer, Rory also loves a good talk.
General Manager, a recent addition to the team, Steven has come on board to provide Scot with back up & get things done. Steven has not troubled the hair dresser for 25 years….about as long as he's been married.
Office Manager. Hayley runs the office, takes care of the admin & debtors. Hayley has years of experience in a wide range of industries and also is an expert  barista..thats coffee not law.
Community Involvement, Sponsorship & Associations
We recycle wherever possible, upgrade vehicles & equipment to the latest more efficient models, & are always looking to invest in efficiencies while keeping the price competitive for our clients.